Our Services

So, why is market research of that much importance to your business? Well, because it answers the most important question of all:
Are you really making the right decisions?
At Markits, we work hard to ensure that your answer is always "yes". We make sure that all your business decisions are valid and based on hard facts. And we do that by making sure to understand your landscape completely – your existing customers, your potential customers, your competition, your needs, your risks, your strengths, and your weaknesses.
> Quantitative.
What we do:
Market and consumer segmentation; awareness; usage and attitudes studies; concept evaluation / product testing; full marketing mix analysis / pricing research; packaging evaluation; pre advertising / post advertising testing; promotion evaluation; shopper research; POS monitoring; post launch tracking; industry and competitive intelligence studies; census; customer satisfaction and loyalty surveys; market potential studies.

What tools we use:
• Face-to-face interviews (door to door, street or in-shop intercept).
• Telephone Interviews.
• Online Interviews.
• Mystery shopping.
> Qualitative.
What we do:
Category exploration; triggers and barriers; brand equity studies; concept / advertising evaluation; shopper understanding; idea generation; decision making/purchase process understanding; point of purchase / sale monitoring; employee satisfaction surveys.

What tools we use:
• One-on-one, in-depth interviews.
• Focus group discussions.
• In-store / in-home observations.
• Product placement.
• Triangular interviews.
• Creative sessions.
• Shop accompaniment.
> Syndicated Studies

Markits Consulting has partnered with Pragma Group to offer its client a set of syndicated studies, covering a vast range of research specializations, subjects, sectors, industries and trends. Syndicated studies provide a cost effective way of getting high quality research results and findings.
• Key Accounts Satisfaction Study, know more
• On-Shelf Tracking, know more



Infant Formula Brand Fortifies Market Share With New Product Launch
Read more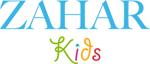 Kids Clothing Store Tailors Cost-Effective Marketing Mix
Read more