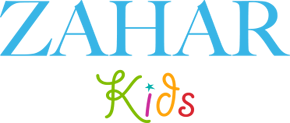 Kids Clothing Store
Tailors Cost-Effective
Marketing Mix

The Brand

Zahar Kids
The Case Study

Develop Zahar Kids' marketing mix.
The Challenge

A year following the revamp of Zahar Kids' logo, the addition of new clothingbrands, and the refurbishing of the brand's first store, itsparent companyPearl Brands wanted to assess the success of its efforts and the impact it is having on shoppers. Based on this exercise, it wanted to develop a long-term marketing mix in a cost-effective and strategic way.
The Methodology

In order to achieve this, as well as to uncover valuable shoppers' insights, the Markitsteam conducted an extensive merchandising audit along with a quantitative survey in the form of in-depth interviews with 60 respondents.
Through these in-depth interviews,Markitsaimed to: assess the usage and perception of different brand; develop a detailed positioning map; assess any change in brand perception before and after the revamp; and identify major areas of improvements.
The Achievements

The main indicators of success for the client were:
• Brand image refinement based on key points of differences versus those ofthe competition.
• Adaptation of the new brand image to the marketing mix:
• Product strategy – variety of available brands.
• Price – identification of benefits that justify pricing and increase advantage over other clothing stores for kids.
• Merchandising strategy based on the shoppers' decision-making tree.
• Communication strategy that raises awareness and enforce brand equity.