Markits began as a little consultancy project conceptualized by two friends, Micha Chebly and Joelle Fawaz. Understanding that regional markets lacked adaptable, research-based, consultancy firms, Micha and Joelle combined their expertise, passion and curiosity to create a firm to fill this gap.
In a matter of months, what started out as a two-team endeavour quickly grew its client base and team; and now offers a wide range of services throughout the Middle East. This is mainly due to its research-driven and personalized approach paired with a collaborative way of working, allowing clients to leave a lasting and unique mark in today's dynamic markets.
Our Management Team
Markits comprises a core team of seasoned consultants and specialists who have delivered quality services over the past decade to a diverse range of clients. Combining different skills, experiences and expertise, the Markits team is able to provide you with real, researched and tested services.

Meet Micha Chebly
Founding Partner, Markits Consulting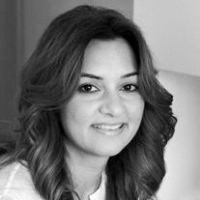 Micha Chebly is co-managing partner at Markits Consulting, a research driven marketing consultancy based in Beirut.

Micha is an accomplished senior-level marketing consultant and hands-on executive with 10 years of experience in marketing management, strategic planning and quantitative and qualitative market research. As a business oriented marketing professional, Micha approaches her work with an entrepreneurial spirit, keen to make sure that marketing strategies are always built upon real market facts and customers' insights.

Prior to founding Markits Consulting, Micha worked for three years at ilevel, a UAE-based shopper marketing solutions consultancy, where she co-headed the Research and Consultancy Department.

Before that, Micha worked for eight years at L'Oreal's FMCG department, where she was in charge of market research and consumer relations management. Micha holds an MBA from the École Supérieure des Affaires. A former scout leader, during her off time, Micha enjoys using her professional knowledge to help youth develop leadership and communication skills.
This email address is being protected from spambots. You need JavaScript enabled to view it.


Meet Joelle Farah
Founding Partner, Markits Consulting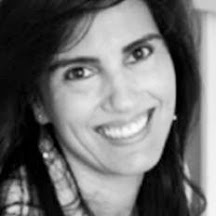 Joelle Farah is co-managing partner at Markits Consulting, a research driven marketing consultancy based in Beirut.
Joelle is an accomplished marketing consultant covering a wide array of expertise, which encompasses brand building, brand positioning, marketing/communication strategies, launch strategies and campaign management. She has consulted for a broad spectrum of industry leaders, including UNICEF, Nestlé, L'Oréal, Candia, and Novalac.
Prior to founding Markits Consulting, Joelle was an associate consultant for over six years at ilevel, a UAE-based shopper marketing solutions consultancy. During that time, she was particularly involved in building the research capacity of the company.
Before joining ilevel, Joelle worked as Marketing Manager at Women's Secret, Lebanon, and as Area Sales Manager at Candia, France.
Joelle holds an MBA from École de Management de Lyon, France, and speaks Arabic, French, English, and Italian. When she is not advising clients, she likes to spend time with her family and is an avid swimmer, tennis player, and jazz listener.
Click here to contact Joelle